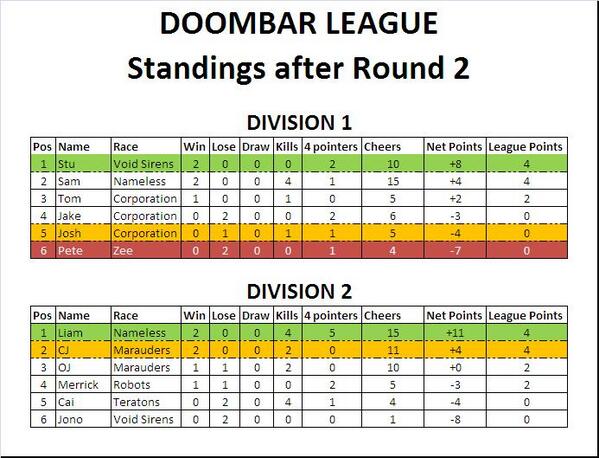 Posts: 134
Joined: Sun Mar 23, 2014 4:00 pm
Contact:
Eek! Doesn't look good for the monkeys...
Its always gonna be tough for those poor monkeys!

big game for me & Stu on Wednesday!
Posts: 1334
Joined: Wed Mar 19, 2014 9:08 pm
Flag:
4 Kills! Bloody Nameless!

Is it legal to not field any players?
Flames Of War: Soviets
Team Yankee (6mm and 15mm): Soviets
Bolt Action: Soviets
DUST: SSU aka Soviets (anyone spotted the theme yet?)
Star Wars Armada: Imperials (Space Soviets, a long, long time ago)
Epic Armageddon: Imperials (Space Soviets, in the grim, far future)
Frostgrave: Dwarves (Short Soviets)
XD 3 of them were Zees. I'm not gonna lie, they are deadly, but you should have a few free agents to sacrifice XD
---
Who is online
Users browsing this forum: No registered users and 1 guest