Well isn't division 1 looking wide open. Despite Stu holding strong in 1st, this is now a 4 horse race!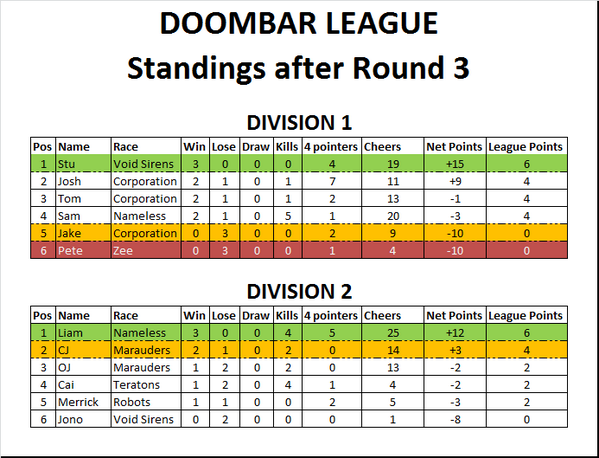 Posts: 134
Joined: Sun Mar 23, 2014 4:00 pm
Contact:
And I might not be relegated, if I can pull some monkey luck in my next two games and start scoring!
---
Who is online
Users browsing this forum: No registered users and 1 guest