Thought I'd start up a painting blog to keep me motivated in painting the backlog of models before I pick up some new game systems. Which I will then also post here.
Expect Blood Bowl, 40k, Warmachine, Dreadball and Deadzone updates in the next couple of months.
Kicking off with the first model I just finished in my stripped down and rebranded Human Blood Bowl team, the Altdorf Avengers. The thrower, Marius Reicher.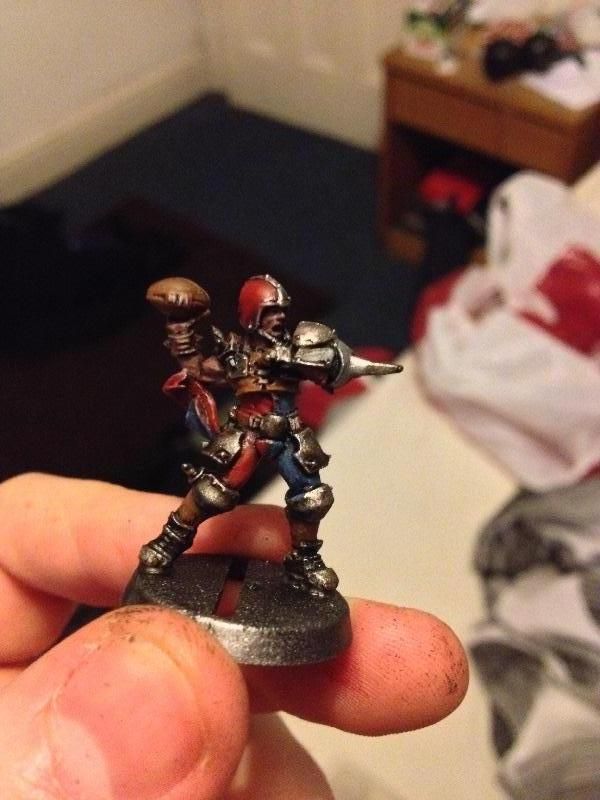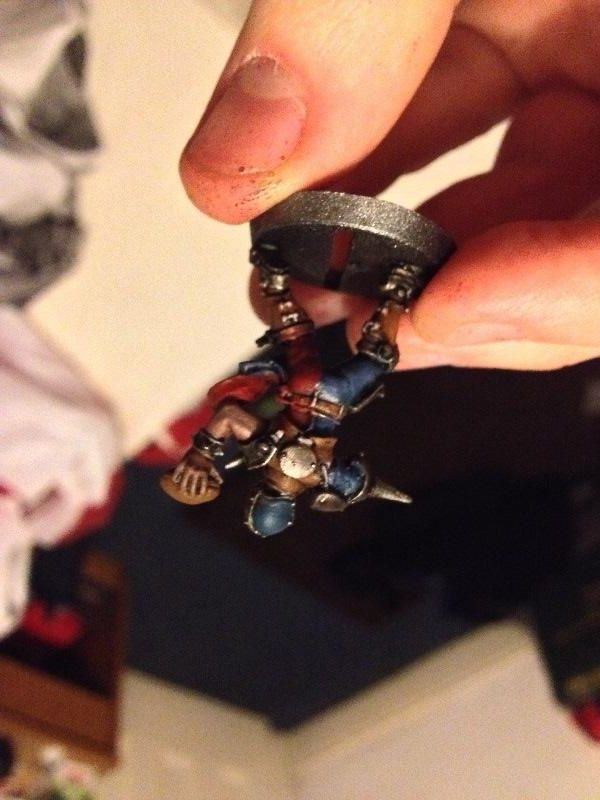 Apologies about the poor picture quality. 1am isn't the best time for photo taking and my desk lamp is broken.