Carried over from the other forum, over the last 3 years I've painted the following model count:
2011 -538
2012 - 366 (leap year, so 1 per day
)
2013 - 356
2014 Jan - March = 57
This was finishing off my TK figs, a bit of HE stuff and starting to finish off my Brets (still got 6 peg knights and a mage to go).
Having had a baby I've lost all my painting time but did still find some time to sit down and glue some more basing material onto my daemons: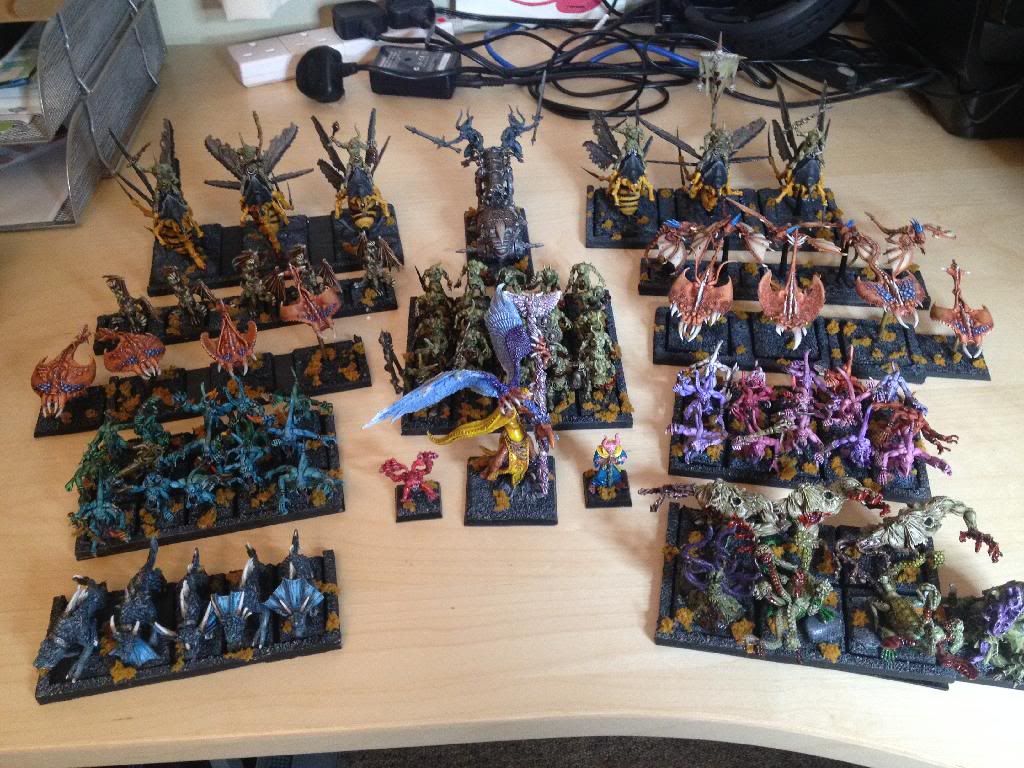 If I had the time I'd probably go back and touch up a few of the units a bit further, the horrors are now looking a bit dull and need some sharper highlights and the plague drones could use some work just to bring the standard up. But I doubt I'll do that any time soon as I'm looking to the next army as ever.